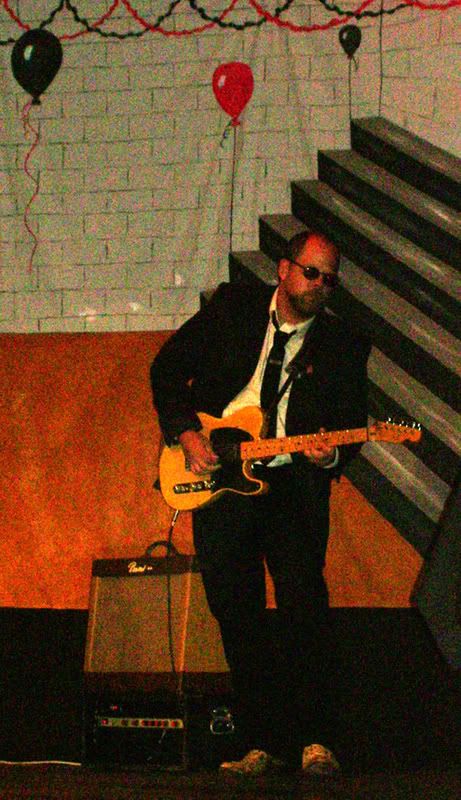 Over the weekend out local community theatre group...The Rush County Players...
http://http://www.rushcountyplayers.org/
put on its production of the play Grease and I was fortunate enough to be a part of it, and play a little guitar along the way. Portions of the shows earnings were donated to the Relay for Life
http://http://www.cancer.org/docroot/par/content/PAR_1_Relay_For_Life.asp
, an event sponsered by the American Cancer Society. It was a hoot and we got to help some folks along the way.....you can't ask for more than that.
Many thanks to those who came to the show, and the whole cast and crew.